DARK SPOT CORRECTOR FOR FACE AND BODY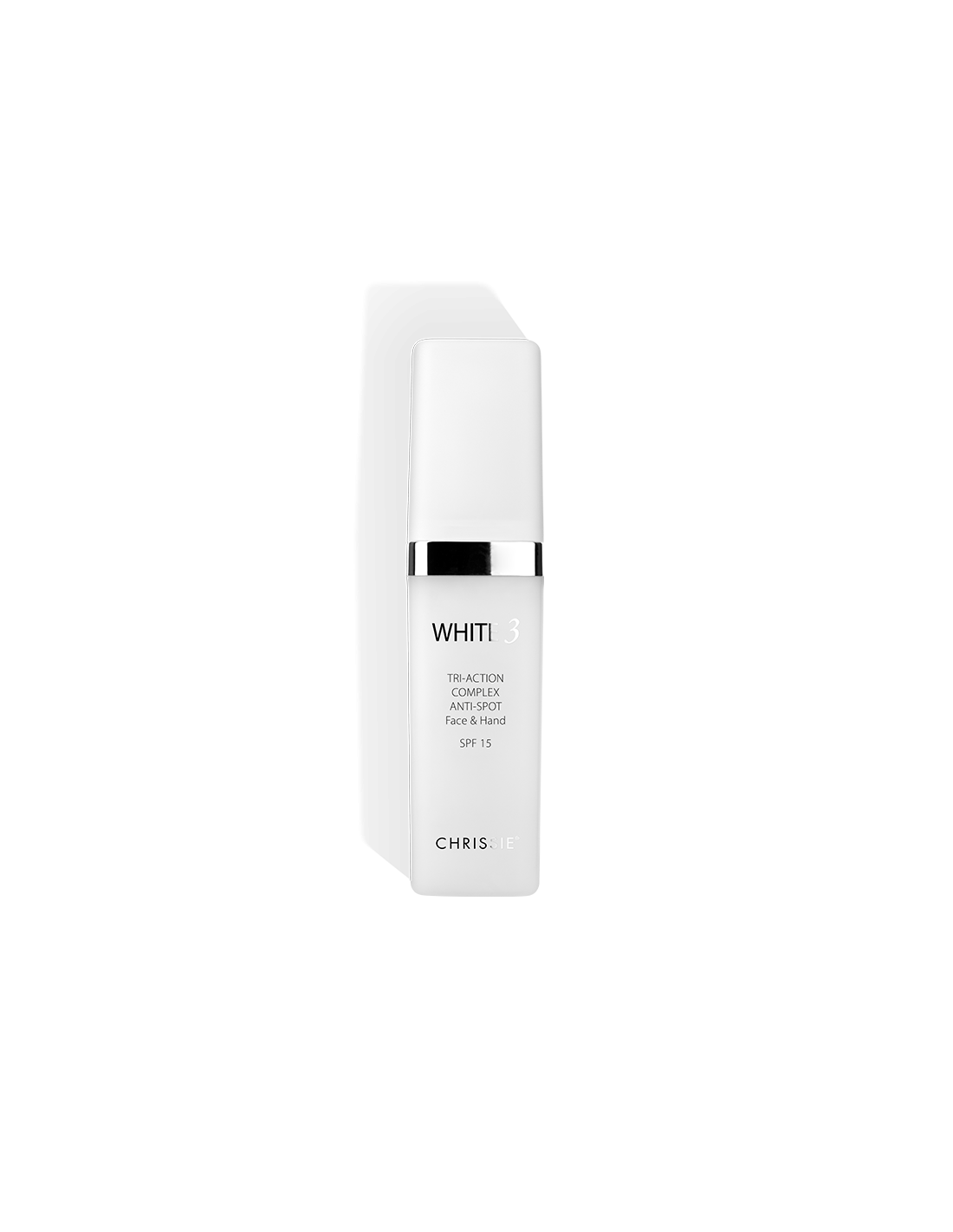 BUY White Skin AND GET White 3 Action FOR FREE
Clinically tested cream treatment for face and body, effective in reducing and eliminating dark spots due to excessive accumulation of melanin. Suitable for all skin types, even the most delicate.
BENEFITS
• Reduces and eliminates spots
• Depigmenting action
• Evens out the complexion
• Brightening effect
50ML PAO 6M 92% NATURAL HYPOALLERGENIC NICKEL TESTED PARABEN FREE CLINICALLY AND DERMATOLOGICALLY TESTED
Free shipping on orders over 50€ (Italy only)
WHITE SKIN is the face and body treatment with clinically tested* skin-lightening action, effective and safe on skin discolorations and dark spots due to excessive accumulation of melanin. The formulation contains:
-Alpha-arbutin, whose action inhibits the activity of the enzyme tyrosinase on hyperpigmentations. Alpha-arbutin, a hydroquinone glycoside found in the leaves of the bearberry, inhibits tyrosinase and slows down the synthesis of melanin and its transfer to keratinocytes.
-Lactic acid (pineapple, blueberry, artichoke) is useful both on pigmentary disorders, but also in the treatment of photoaging, by virtue of its excellent moisturizing and smoothing properties.
-Vitamin E has an intense protective antioxidant action on cell membranes.
-Zinc Oxide finely micronized with soothing, anti-reddening activity, promotes the regeneration of the epidermis.
The fine texture suitable for even the most delicate skin, makes the skin clear, even, bright, free from spots. It contains a city sun filter.
CLINICAL TEST OF USE UNDER PHARMACOLOGICAL CONTROL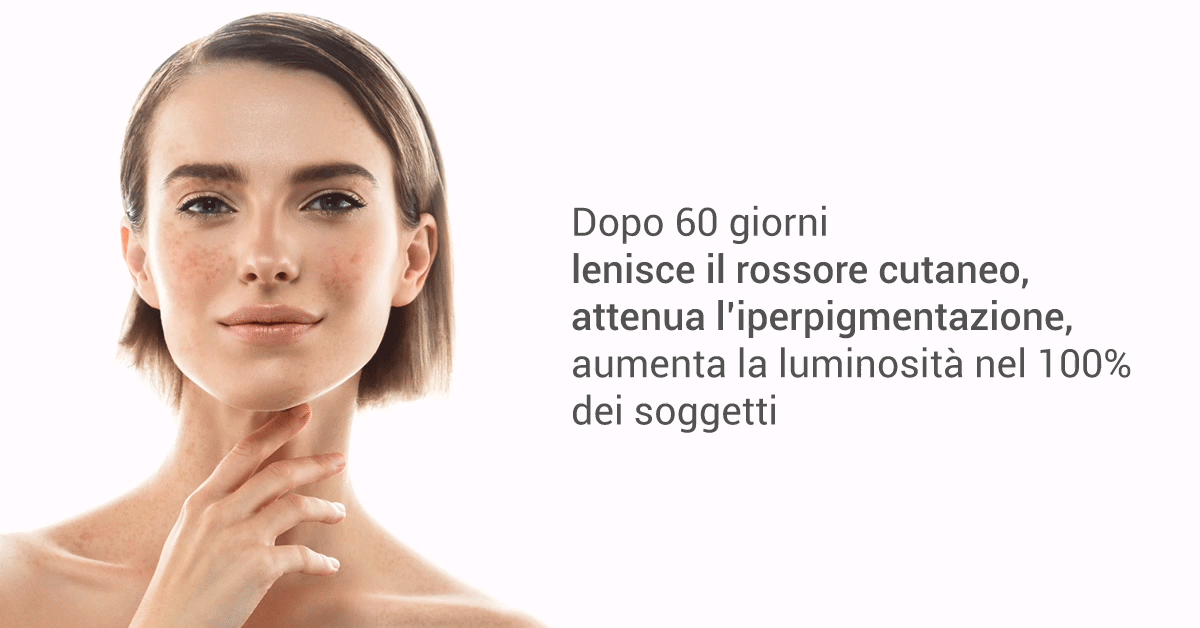 Apply locally on the brown spots of the face, hands and body, massaging gently until completely absorbed. Repeat 2-3 times a day for 60 consecutive days.
Aqua (Magnetized Water*), Cetearyl alcohol, Cetyl alcohol, Ceteareth-20, Glycerin, Alpha-arbutin, Cocoglycerides, Dicaprylyl carbonate, Lactic acid, Ethylhexyl methoxycinnamate, Hexyldecanol, Hexyldecyl laurate, Zinc oxide, Phenoxyethanol, Dimethicone, Tocopheryl acetate, Xanthan gum, Disodium EDTA, Ethylhexylglycerin.
2 other products in the same category: